Visual content on social media matters. According to Hootsuite, LinkedIn posts with images have a 98% higher comment rate and Twitter tweets with visual content are three times more likely to get engagement. And, on Instagram the more visual content the higher the engagement. According to 2022 Statista data, the average engagement rate for an Instagram post on a business page is 1.94% and carousel posts have a higher engagement rate of 3.15%.
Plus, the type of visual makes a big difference for marketers and consumers with a big focus on high-quality video and images. Hootsuite reports that 47% of adults like to see content in the form of images. 35% said they like to see brand content in video form, as found from a 2021 Swedish study conducted by Statista.
Different types of visual content on social media include:
Photos
Videos
Carousel posts (multiple photos or videos)
GIFs
Illustrations
Infographics
Animations
Memes
Below are my top four tips for incorporating visuals into your brand and social media strategy.
1. Color Palette
Create a color palette that represents your brand and follow it all the way through your feed. Not only does it develop a stunning look, but it creates brand recognition and connection with all your followers. Make sure to alternate how you use color by creating different templates, as well as pictures and video.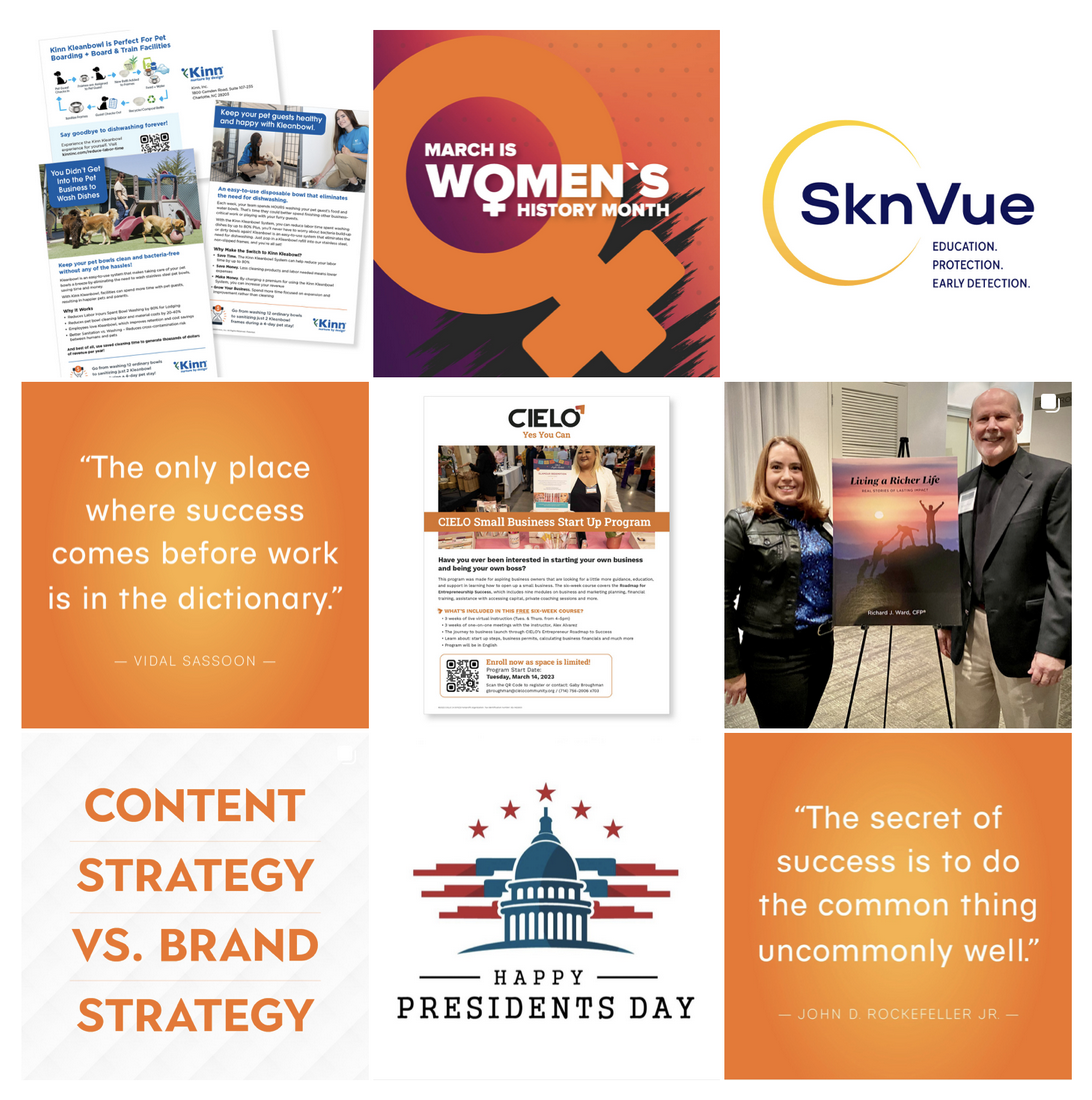 2. High Quality Assets
Use high quality assets that have the right specifications for each platform, so they can display without being stretched out or pixelated. When using a link to fill in an image make sure that what is being displayed is accurate and tells the right story. Lastly, when posting a video be sure to choose the thumbnail that is represented in the feed when it isn't playing.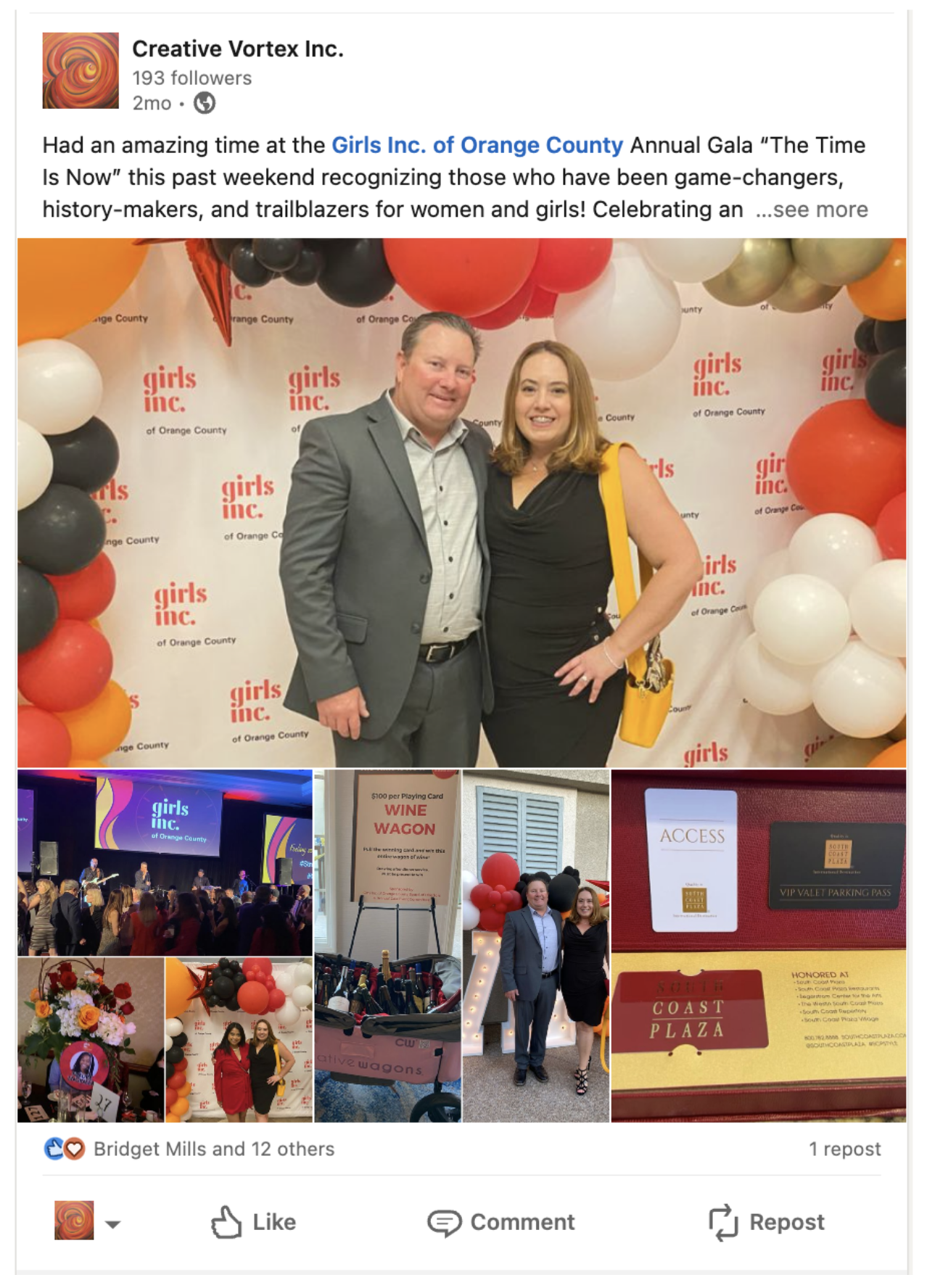 3. Image Copyrights
It is so important to give credit where it is due. If you didn't create, film or buy your image/video be sure to highlight and/or tag the person or organization that did. Other than it being basic courtesy, there are legalities surrounding using an image or video from other creators that isn't from a free stock image site.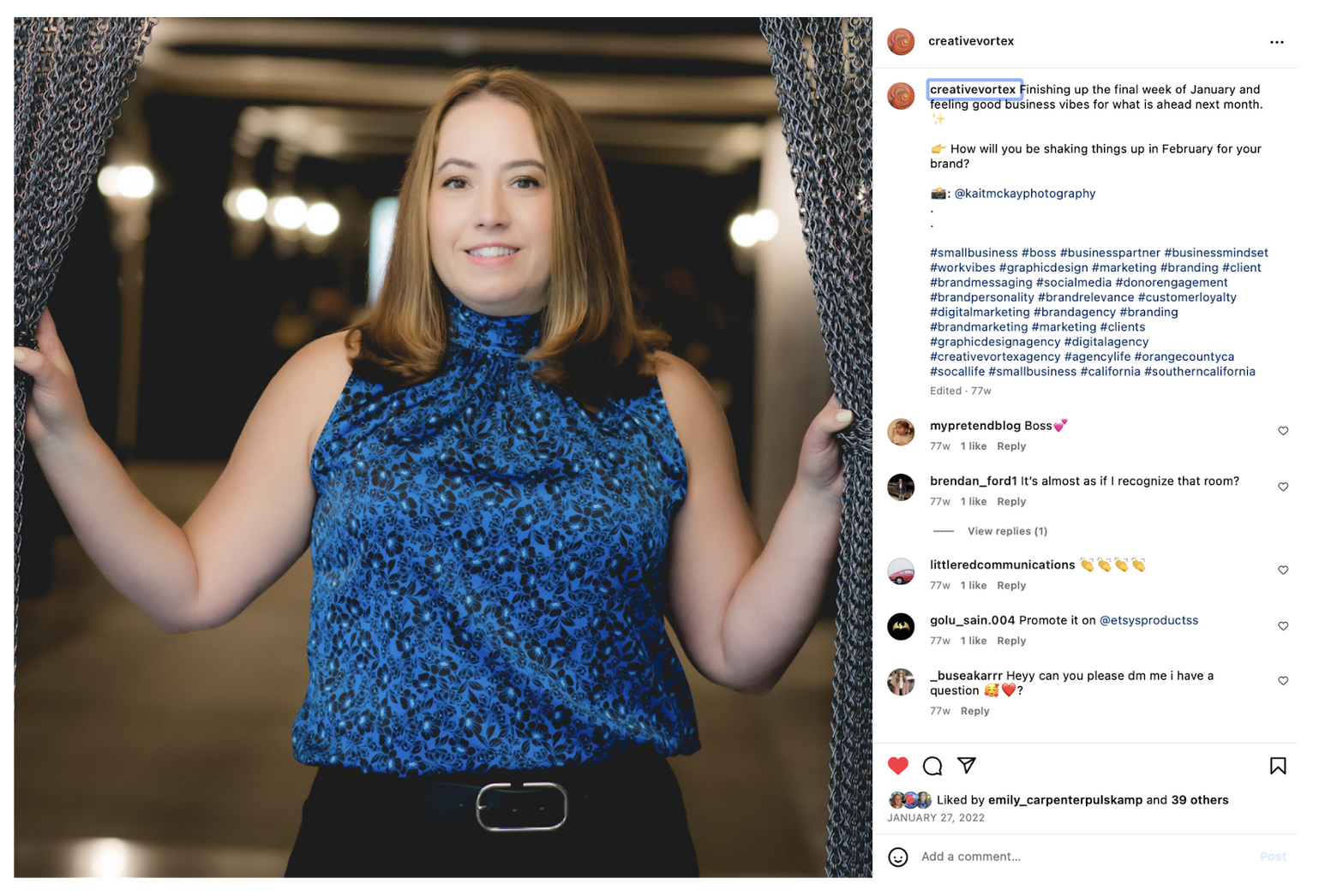 4. Brand Your Content
Don't be afraid to leverage your brand logo with your images.  However, don't overuse it or let it take up too much space. Use it enough to create recognition and to ensure you get proper credit when people repost.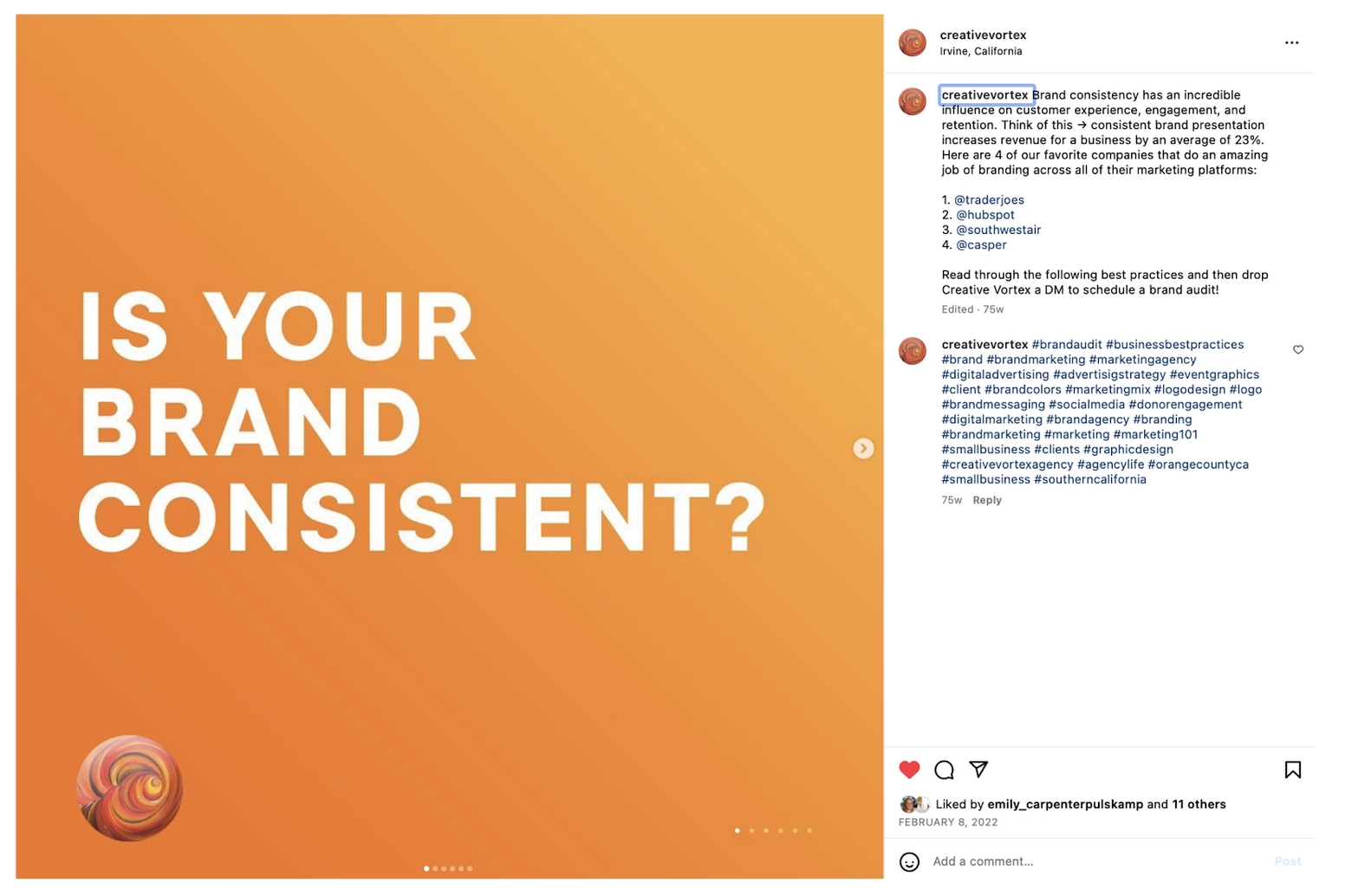 In closing, we encourage you to pay close attention to social media trends. Social media platforms tend to reward handles with higher engagement when they are leveraging the latest practices. Also, use a scheduler to manage your social media strategy! The surest way to fail at this is to not plan out content!
There is so much to know about social media! Want to learn more? Reach out and schedule a free 30-minute consultation today.